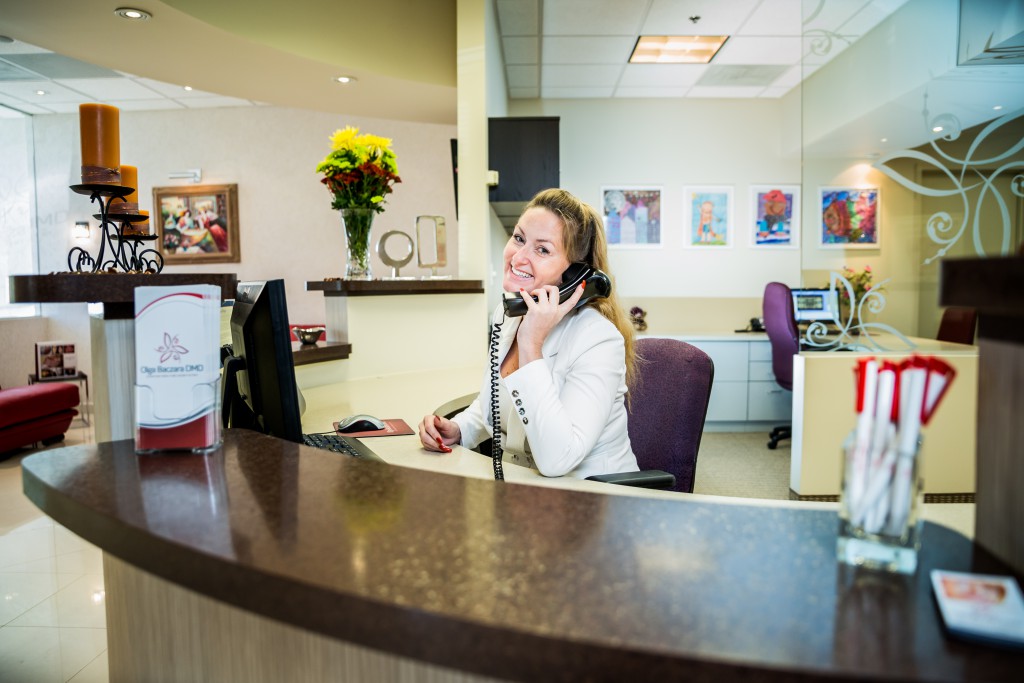 Our fees reflect the quality of the service and care, technology, materials, and infection control standards provided in our office. We are open about our fees and we will discuss your financial obligations prior to treatment. You will receive an itemized bill at the end of each appointment at which time full payment of your bill is due.
For your convenience, MasterCard, Discover, and Visa, checks and cash are accepted. (Returned checks and clinical copies are subject to a $35 service charge).
We offer various payment options and will work with you to help you choose the option that meets your needs. A 3-6% professional courtesy is given for full payment made prior to or on the day your treatment starts. Please let us know if you need to know your financial responsibility before each appointment. We will be happy to provide you with the list of planned procedures and the associated fees.
We also offer assistance with Care Credit financing and Lending Club. Care Credit and Lending Club are separate lines of credit to cover all of your dental needs. Financing applications are available in our office. For information and to apply, go to www.carecredit.com and www.lendingclub.com/dental
Financial Responsibility
The patient or guarantor of payment will be responsible for prompt payment for dental service provided in this office. In event of default, a late fee of $35 and legal interest (18% APR) on balances remaining over 30 days, together with any collection costs and attorney fees will be attached to the account balance, as may be required to effect collection of this note.
Your Photographs
Photographs are important part of our consultation and thorough exam. For valuable consideration received, you grant us the absolute and irrevocable right and unrestricted permission concerning any photographs that we may take of you, to use, reuse, publish, and republish the photographs in whole or in part, individually or in connection with other material, in any and all media now or hereafter known, including the internet, and for any purpose whatsoever, specifically including illustration, promotion, art, editorial, advertising, and trade, without restriction as to alteration. You release and discharge us from any and all claims and demands that may arise out of or in connection with the use of the photographs, including without limitation any and all claims for libel or violation of any right of publicity or privacy.
Rescheduling Your Visit
In order to assure all our patients uninterrupted high quality treatment, your commitment to the reserved appointment time will be important and greatly appreciated. Being on time for your appointment will allow us to give you our best services and fullest attention. If it becomes necessary for you to reschedule an appointment, please call the office 2 business days in advance of your appointment. Noncompliance with this important policy will result in a charge of $100 per hour of the scheduled appointment time or a fraction there of. We do not accept cancellations will made via ZocDoc. If you need to cancel or reschedule your appointment, please call the office during business hours to do so.
Your Insurance Coverage
Our goal is to find and eliminate factors undermining dental health and provide our patients with long lasting oral health using the latest technologies and techniques. Our treatment is based on a diagnosis and treatment plan in the best interest of your health. Our recommendations are not based on your insurance policy and its covered/non-covered procedures list.
It is impossible for us to know what options your employer has chosen for you. Only your insurance company can tell you the extent of your coverage. Please check with your insurance carrier regarding the limits of your coverage before having in-office procedures done in our office. We will not be held responsible for your insurance carrier's payment decision on the treatment performed. We will not engage in any dispute with an insurance company because of their partial or total non-payment of the claim.
As a participating provider, we are required by your insurance company to collect all deductibles and coinsurance, and co-payments. We can only estimate your financial responsibility based on the limited information we get from your insurance. Based on your insurance's response, we will calculate your final balance and provide you with your statement. The balance due is the responsibility of the patient/parent guardian.
Any balance not paid by your insurance company within 30 days of billing will become the patient's responsibility. Any credit on your account will be available for a refund upon your request.
Please let us know if you need to know your estimated financial responsibility before each appointment. We will be happy to provide you with the list of planned procedures, our fees and your estimated financial responsibility.
I understand and agree to all the above terms.
Financial policy is subject to change. Patients will be notified of changes.