By Rebecca Tobin Schrader
"Suburban Scene" (Crofton, Gambrills, Odenton, MD), July 2008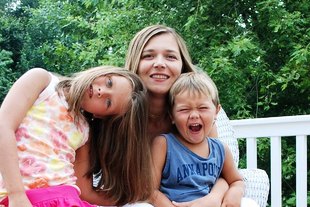 In recent years, dentistry in the U.S. has become very successful at preventing tooth decay and treating gum disease. However, there are many people who have a serious dental problem, but may have never had a cavity. It's called occlusal disease, and it results from a misalignment between upper and lower teeth and the jaw joints. Some symptoms are receding gums, sensitive teeth, tooth wear, cracks, or broken teeth, but people can experience other symptoms that they don't even realize are related to their teeth. These can include headaches, clicking in the jaw, muscle spasms, and ringing in the ears.
Dr. Olga Baczara concentrates on the treatment of occlusal disease and TMJ in MD and has completed a great deal of postgraduate education in the subject. A graduate of Boston University's School of Dental Medicine, she has studied restorative dentistry with the Pankey Institute of Advanced Dentistry, Dawson Center for Advancement of Dentistry, and Seattle Institute of Advanced Dentistry. A native of Ukraine, she traveled there in June to present information on occlusal disease and restorative dentistry at a conference.
Dr. Baczara points out that if your bite is misaligned, putting crowns or caps in is only a temporary fix. If your teeth bang together in the wrong place due to misalignment, crowns and other dental work will break, just as natural teeth will. Not only will this lead to further deterioration of your dental health, but it can also rack up some very expensive bills. By correcting your bite first, the cosmetic dentistry that follows will last longer and work better. She does caution though, "You have to be patient. Correcting a bite takes time, but that is what gives you quality."
At Dr. Baczara's office, her treatment of occlusal disease begins with a 2 ½ hour co-discovery exam. Photos are taken of your teeth and Dr. Baczara performs a functional bite analysis. Then models are made to determine where the problem lies. Baczara corrects the models first, so when she gets to working on your mouth, she knows exactly where to start. There are several possible treatments. One option is a removable bite appliance called splint therapy. Other treatments may include conservative tooth reshaping, braces, and temporary crowns while the bite is adjusted. Once your bite is properly aligned, any necessary crowns or other dental work is added, resulting in a beautiful, healthy, and long-lasting smile. While Dr. Baczara treats teeth, not headaches, she finds that many patients come to the end of treatment with relief of headaches or ringing in the ears because the bite was the cause. "When I can make people pain free," she says, "that's why I come to work."
Dr. Baczara has been practicing cosmetic and general dentistry in Crofton, Maryland since 2003, and it looks like the community will benefit from the family's expertise for years to come. Both her children, 4 and 6, say they want to be "tooth lookers" just like their mom.