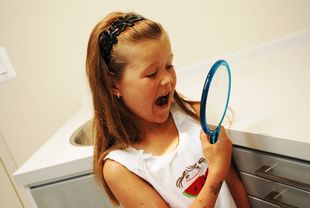 It is our joy to see your kids grow up with healthy beautiful smiles. Our goal is to inform you about the benefits of modern dental care so your kids can grow up cavity-free!
We believe in the prevention of tooth decay, gum disease, and tooth alignment problems. We will teach your child and you about potential problems and ways to approach them.
Your child deserves the best of today's medicine and dentistry! We will make every effort to maintain their health and beautiful natural smiles.