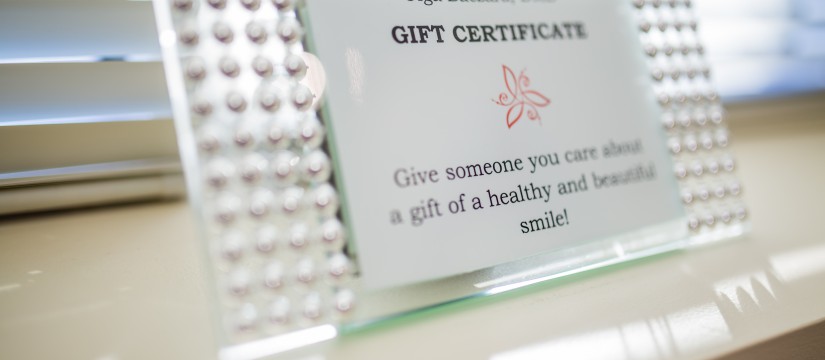 We Stand Behind Our Work
FIVE YEAR WARRANTY
Our practice is proud of the quality of dentistry that we provide for you and your family.  Our goal is not to just correct any dental problems that you may have, but also to show you how to prevent dental disease in the future to save you time and unnecessary expense.
Long term success of the dental treatment we provide depends upon your continuing home care, routine professional cleanings, exams and, if necessary, the use of adjunct treatments.
If a crown, veneer, bridge, or inlay/onlay becomes defective within a 5 year period due to breakage or misfit, we will be happy to repair or replace it no charge!
TERMS AND CONDITIONS OF OUR 5 YEAR WARRANTY
We will replace the restorative dental work at no additional cost (up to the original fee) for either materials or labor if there is a failure in the fabrication and if all limitations are met. The warranty is null and void if the failure of the restorative work is due to abuse or negligence due to any form of mistreatment of the piece.  This includes but is not limited to damages caused by accidents, trauma, recurrent decay, grinding, clenching, biting into nonfood items, chewing ice, self-adjustments, etc.
The warranty is null and void if the restorative work needs to be removed or is damaged due to a dental problem or repair with the supporting tooth/teeth including but not limited to root canals, recurrent decay, etc.  We cannot predict if and/or when gum or nerve treatments (such as a root canal) may be required. If needed, they would require additional fees.
The warranty does not include any cost associated with routine maintenance required over the course of its working life. If the doctor determines a splint/ occlusal guard is necessary to maintain and protect your restorative work, the warranty will be null and void if you do not have one fabricated.
Gold and porcelain crowns/inlays are the same for practically all cases except that porcelain can chip. This will never happen with gold crowns. If your porcelain crown chips in the first five (5) years, we will replace it with no charge. However, if it chips after the five-year period, you will be charged the regular fee for a new crown. This should be taken into consideration when choosing between porcelain or a gold crown or inlay/onlay.
Please note, warranty is null and void if you do not keep your recommended continuing care appointments (checkup and cleaning) at our office. It is your responsibility to make those appointments.
Other terms and restrictions might apply.
PATIENT RESPONSIBILITY
You must remain our client for 5 years after the procedure.
You must maintain a high standard of home dental care with a minimum of brushing two times per day and flossing once a day.
You must have all recommended restorative dental treatment(s) performed by Dr. Baczara, including the treatment of jaw-occlusal dysfunction and use of bruxism guards/splints if recommended.
You must have all necessary consultations and treatment done by an Orthodontist, Endodontist, Periodontist and Oral Surgeon, as recommended by Dr. Baczara.
You must keep your prescribed professional teeth cleaning appointments.  This allows us to monitor your progress with home care and maintain your dental work.  Please note each case is different, care recommendations can range from every 2, 3, 4 or 6 months apart. It is your responsibility to make and keep those appointments.
FAILURE TO HAVE THESE REGULAR VISITS WITH OUR OFFICE VOIDS ALL WARRANTIES.