By Charlotte Cowin
Dr. Baczara is an artist . . . of dentistry, that is. "You have to be an artist to be a good dentist", she says, "We craft beautiful smiles, while creating comfort and restoring health. And that is fine art!"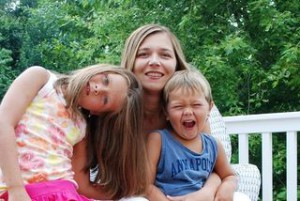 A native of the Ukraine, Dr. Baczara was raised in a family of medical doctors—her parents and two brothers practice medicine. She, however, chose a different path… dentistry, and found a profession she truly loves. Dr. Baczara has passed this passion for dentistry to her two younger sisters, who have followed in her footsteps to become dentists as well. Many family gatherings feature lively discussions about medicine and dentistry and the importance of treating the whole person. Dr. Baczara enjoys traveling back to the Ukraine to share her expertise with local dentists.
After becoming a dentist in the Ukraine, Dr. Baczara came to the United States where she graduated with honors from Boston University School of Dental Medicine. She has also completed a number of postgraduate programs in comprehensive cosmetic and esthetic dentistry, functional occlusion and TMJ disorders with both The Pankey and Seattle Institutes for Advanced Dentistry as well as The Dawson Academy for Advancement of Dentistry.
Dr. Baczara offers comprehensive cosmetic, esthetic, and restorative dental care dedicated to "revealing the beauty of the smile" in each of her patients. "We think of dentistry as the art of recreating your natural beauty, harmony, and comfort." She also specializes in the prevention and treatment of TMJ disorders and occlusal or bite disease caused by a misalignment of jaw joints and teeth. "We devote ourselves to improving our client's quality of life, self-confidence, and health."
Her new, beautifully decorated and comfortable dental office in Waugh Chapel in Gambrills, Maryland, echoes the quality of care she strives to provide her patients. This is not your average dentist office.
When not practicing dentistry, Dr. Baczara enjoys spending time with her husband and two children, ages 6 and 8. A favorite family hobby is swimming—whether it's just swimming laps or competing in a swim meet.